Introducing Mortgage Fox, the Future of Home Financing
Great news! Mortgage Center has launched our new online application, Mortgage Fox.
We've implemented Mortgage Fox to create the ideal home financing experience. With a complete digital application, applying for a mortgage has never been easier or faster.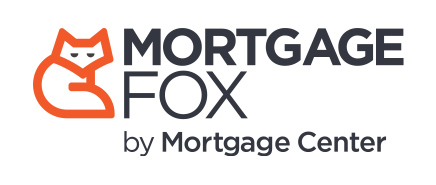 Smart & Streamlined
Mortgage Fox provides a simplified mortgage experience by asking you guided questions and creates more questions, or tasks, based on your answers. Have questions about your application? Mortgage Fox allows your loan officer to help you through your application with secure screen sharing technology.

Access and start your application anytime or anywhere. With the ability to save your place, you can resume your application when you have all of the information, or documentation, you need. Speaking of documentation…
Upload & Sign Documents Electronically
You can upload required documentation directly to your application, eliminating the need to send the same documents multiple times. Need to sign a gift letter? Not a problem! Mortgage Fox allows you to sign documents electronically.
Connect Your Accounts
Collecting all of the required documents for your mortgage application can be a pain. Mortgage Fox helps you gather these with the ability to connect your bank, payroll, and tax accounts for easy access to important documentation.
Loan & Task Tracker
Know if you have any outstanding tasks, and where your loan is in process, with the Loan and Task tracker. Once you've started your application, you can see where you left off and any tasks your loan officer needs you to do. You can view your loan progress and tasks from your account homepage.
Get Started
The future of home financing is here at Mortgage Center. We hope you are as excited as we are about Mortgage Fox! Check it out today by starting your application at My.MortgageCenter.com.
« Return to "Blog"
Go to main navigation